The Hatch
New in 2022, Miller's Landing Welcomes The Hatch!  You will find your old  menu favorites along with some very popular new additions.  We invite you to join us and check out the new menu and look of the Hatch.
The Hatch is located on-site. We serve breakfast, lunch, dinner, and everything in-between. Our menu includes appetizers, salads, sandwiches, and pizzas. We offer a full-service bar. Come join us for food, beverages, and fun. We invite you to dine inside or outside on our large dog-friendly deck. You know we have the best sunset on the lake!
Join us on our pet-friendly deck and check out our new doggie menu!
(all pets must be kept on a leash)
Hours of Operation:
Thursday-Sunday 8:00-8:00pm. Open 7 days a week starting May 22nd. Seafood boil on Saturday's 5-8pm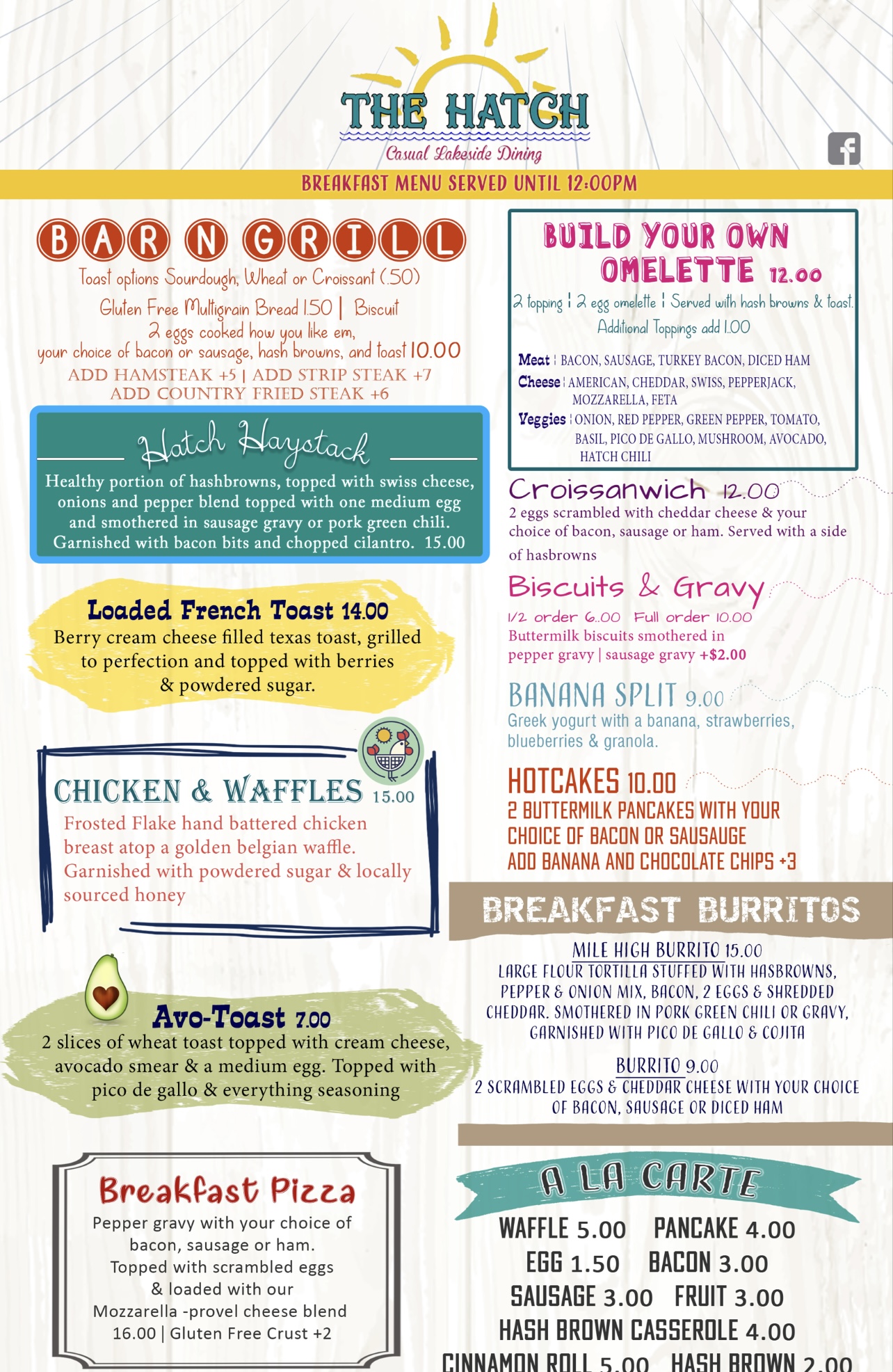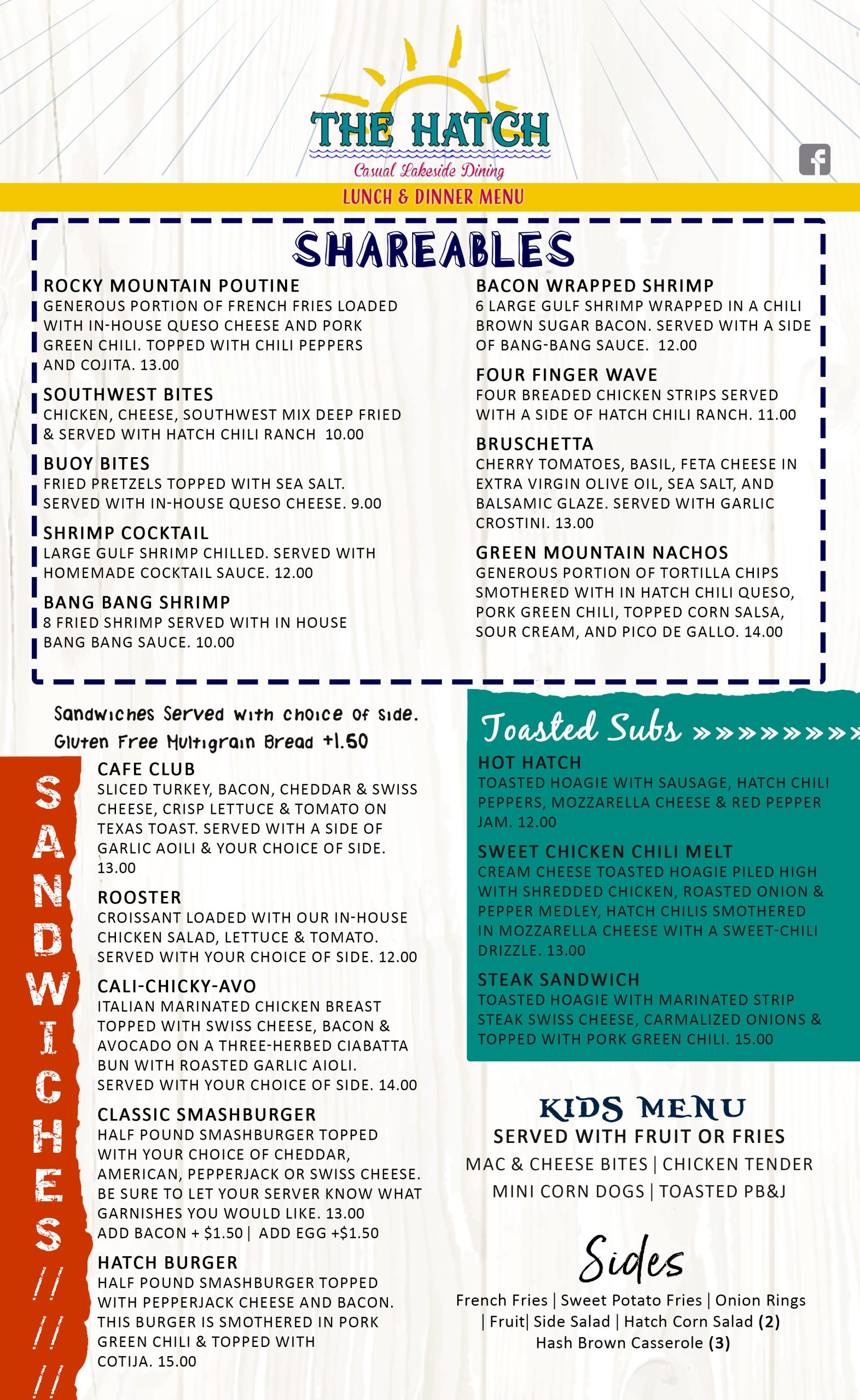 Four Legged Friends
Each served with a side of fresh water, a scratch behind the ears and a pat on the head.
Barkin Eggs – Three scrambled eggs and two pieces of bacon $8
Mom says I'm on a diet – Two egg whites, turkey bacon and a handful of blueberries $8
It's my birthday – Full strip steak and one egg $14 add pup cup $2
Table Scraps – Hashbrowns (no butter) two scrambled eggs, bacon, blueberries, doggy biscuit$12
Black Sable Lunch – 1/2 lb burger patty (no seasoning) cheese and one egg $13
Yes, I may be human – Chopped chicken breast with one egg$12
Pup Cup – Vanilla ice cream $4